Alice Nell'isola delle Meraviglie


bed and breakfast
Via Nazionale, 168/a - Sant'Antioco (SU)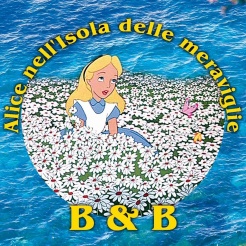 is located in a populated area
The B & B Alice in the Island of Wonders is a pretty house that has 3 bedrooms with bathroom. The B & B is beautifully furnished with care in all its details. Each room is equipped with all the comforts and revives in their environments, the atmosphere of the book by Lewis Carroll, which is loosely based. The fairy-tale scenery prelude to a nice stay in S. Antioco Island of Marvels The owners of the B & B, Bruno and Sabrina, will welcome you.
The property offers accommodation for a minimum of 2 nights and it has 6 bed places
Prices
Low season € 35 per person with breakfast high season € 45 per person with breakfast.
Address
E-mail
See map
Distance from Alice Nell'isola delle Meraviglie to:
(Using public transportation)
Seaside: 10 minutes
Railway Station: 15 minutes
Airport: 60 minutes

jump to Sant'Antioco
Iscrizione Struttura Ricettiva