Hotel Angelo


hotel
Piazza Mercato, 6 - Ponte Arche - Comano Terme (TN)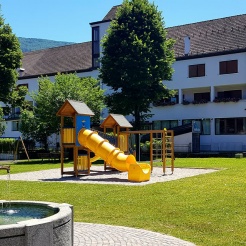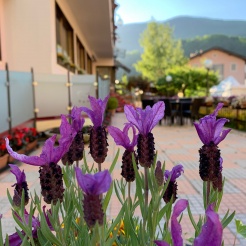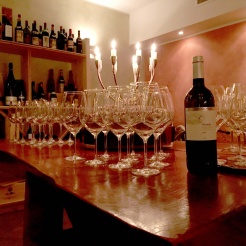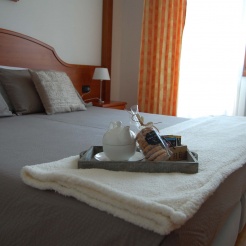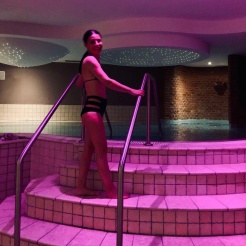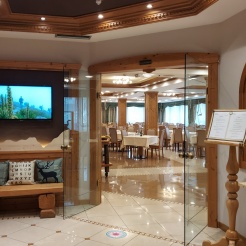 is located in mountain area next to the lake next to thermal bath
The Hotel Angelo di Comano Terme is located a few meters from the large park of Terme di Comano and the spa, a excellence's centre for the treatment of psoriasis, dermatitis, eczema and respiratory tract. The Hotel, surrounded by a large private garden and away from traffic, is ideal for hosting relaxing and well-being holidays, as well as for lovers of the mountains, open air holidays, excursions and peaceful walks. The warmth that distinguishes our hotel comes from love and attention to every single detail.
Services
- wellness center - private garden - private parking - disco - bicycles - shuttle service.
The property offers accommodation for a minimum of 1 nights and it has 99 bed places
Prices
Prices are per day and with bed and breakfast treatment excluding tourist tax..
Single

Min.
€. 60,00
Max.
€. 70,00
Double

Min.
€. 100,00
Max.
€. 130,00
Triple

Min.
€. 140,00
Max.
€. 170,00
Quadruple

Min.
€. 190,00
Max.
€. 220,00
See map ▼
Distance from Hotel Angelo to:
(Using public transportation)
Railway Station: 30 minutes